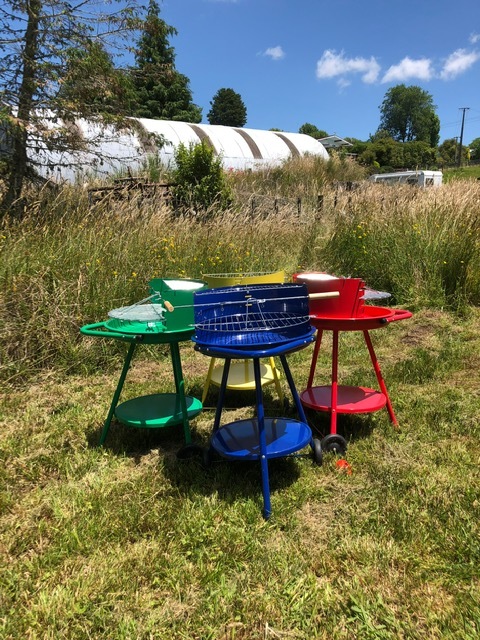 Leon VAN DEN EIJKEL
Light of Colour
Downunder Super Sizzler BBQ, spray enamel
limited edition
$POA

Leon van den Eijkel was born 1940, The Hague, Netherlands. Studied at the Royal Academy of Arts, The Hague, 1958-1963. In 1967 he moved to Leiden. Arrived in New Zealand in 1986. Lived in Wellington from 1986 till 1998 now residing in Henderson, Auckland.

Leon van den Eijkel has exhibited widely in Europe, the USA and in New Zealand where he is represented in many major public and private collections including: Stedelijk Museum, Amsterdam, Netherlands; Museum Boijmans Van Beuningen, Rotterdam, Netherlands; Museum van Hedendaagse Kunst, Ghent, Belgium; Museum of Modern Art, New York; Te papa Tongarewa, Museum of New Zealand, Wellington. In 1998 he completed a major outdoor Sculpture for the Keystone Trust Sculpture Project "Red Cloud Confrontation"at The Farm, Auckland. For the past 28 years van den Eijkel has produced lightboxes, sculptures, paintings and multimedia installations that utilise reflective surfaces and colours that are often based on his continuing dialogue between his homeland and the Pacific.