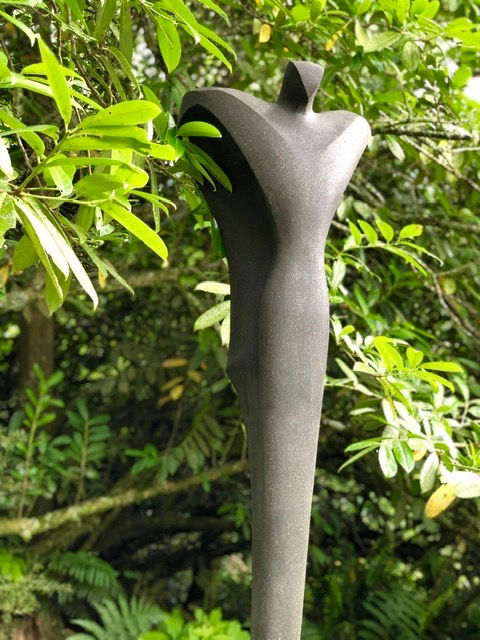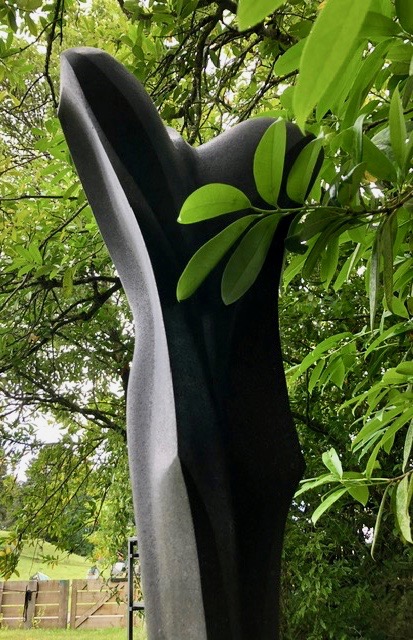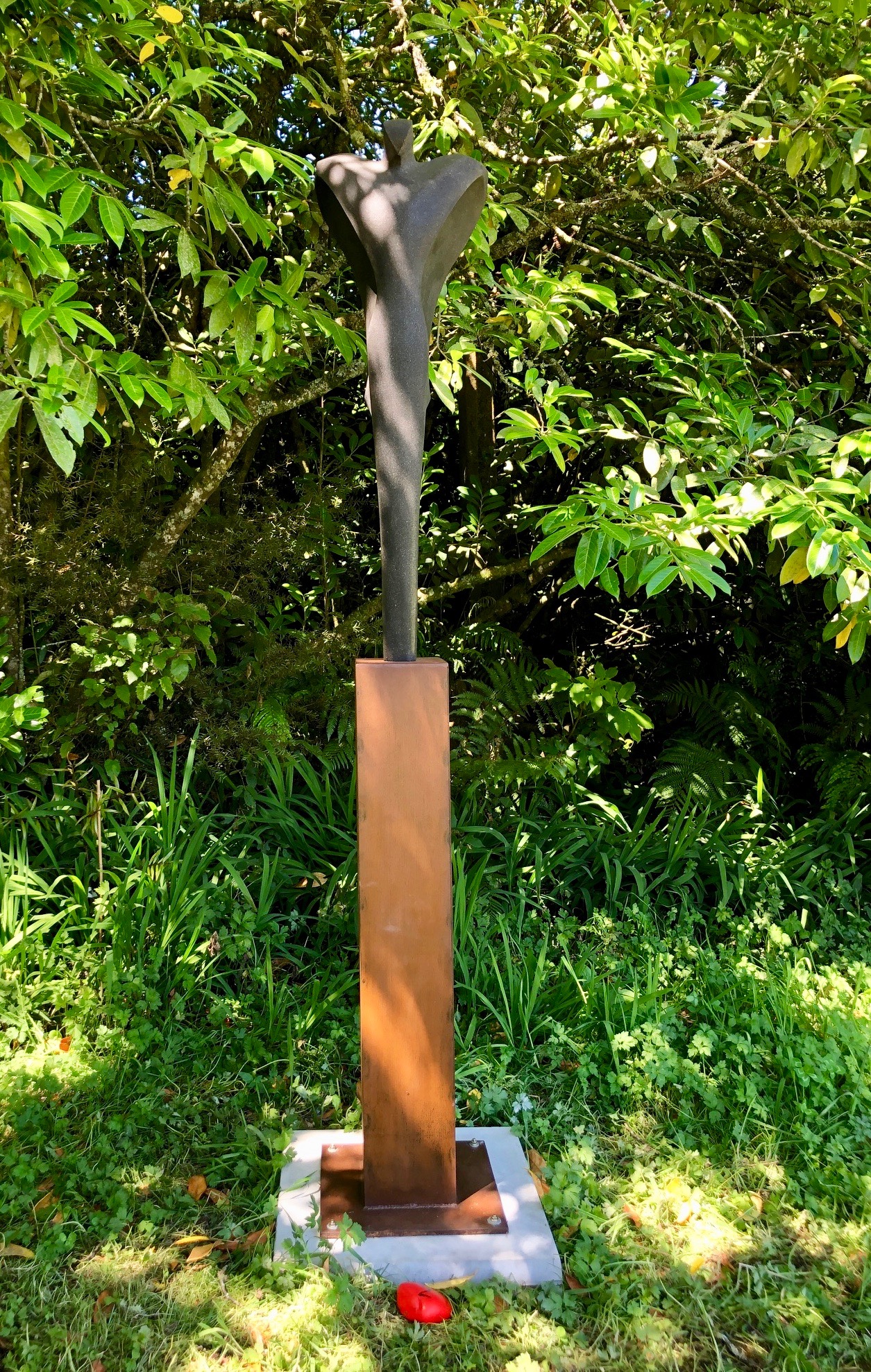 ORIAH RAPLEY
Bird Goddess
2018
Taranaki andesite and corten steel
from a series
2350mm x 400mm x 250mm
SOLD - Commissions available
Oriah Rapley is a full time practising artist currently working in wood, hard stone, bronze and steel. Rapley exhibits nationally and has pieces in private collections in worldwide including The James Wallace Arts Trust Collection.
Her work has been selected for the 'Homework' exhibitions at Puke Ariki; NZ Sculpture on Shore, Devonport; Auckland and Sculpture on the Peninsula, Canterbury. She has attended many symposiums around New Zealand including Te Kupenga International Stone Sculpture Symposium.
Her work is in constant refinement towards the purity of form and acknowledges freedom of choice and embodiment. Using symbols such as the feather, waka and bird to provide subtle layers interwoven around movement/growth, exploration/expansion, freedom/expression, empowerment/transformation.